ianAsher has launched new data center offering based in Houston, TX, near Sam Houston Tollway and Clay Road, just north of I-10. We will be providing colocation, cloud storage and private cloud solutions at this location. We can provide space within our pre-built environment which features pre-installed rack and PDUs with highly resilient direct internet access at very competitive rates. Furthermore we also offer custom environments such as private cages, direct connections to Amazon and Google clouds, metro ethernet, and other telecommunications services.
For this project we partnered with CyrusOne, a leader in top tier mission critical data center facilities. Today they house some of the world's most influential companies. ianAsher has had the pleasure of working with the CyrusOne team extensively and we are excited to bring access to their amazing facilities to our Houston customers.
We are ready to start taking orders today! For additional information and to request a quote contact sales@ianasher.com.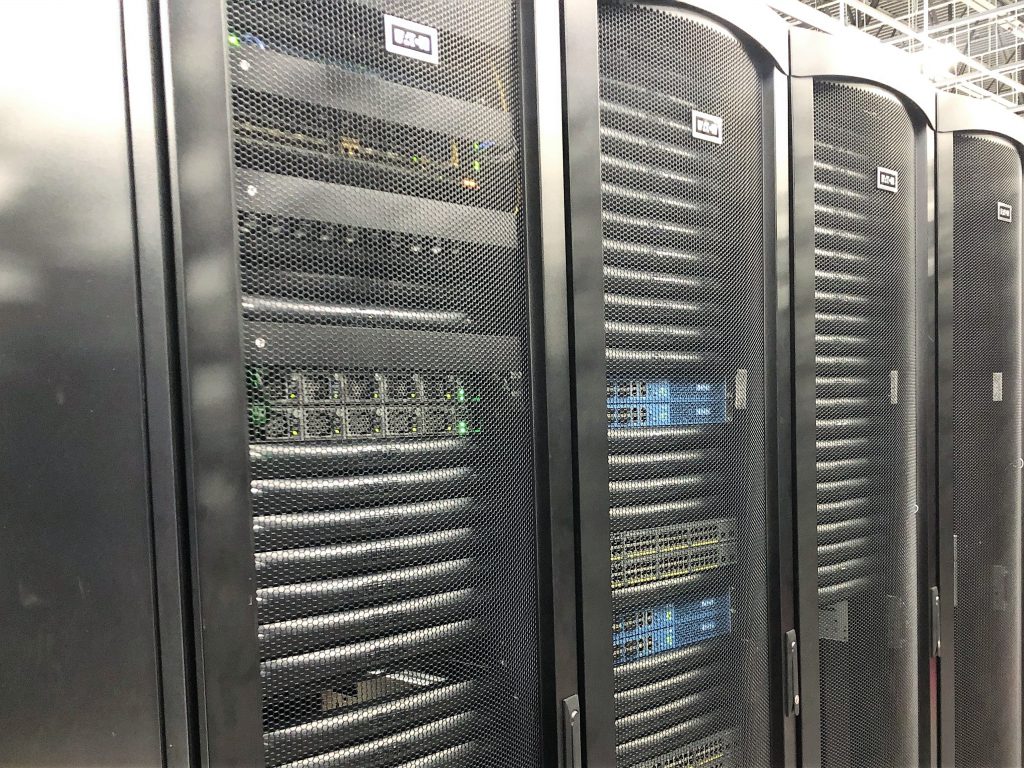 Designed with high performance in mind this data center can support from 200 to 1,000+ watts per square foot. That kind of power density calls for a robust infrastructure delivering up to 96MW of critical capacity. True 2N power distribution including UPS systems, static transfer switches, banks of 2.25MW diesel generators, and massive on-site fuel storage provide the necessary juice.
Cooling is handled by Stulz 200 refrigeration ton CRAH units and Trane 500 refrigeration ton chillers. The unobstructed 36″ raised floor design forces cold air through the facility. Sensors around the data halls ensure everything is operating at appropriate temperatures.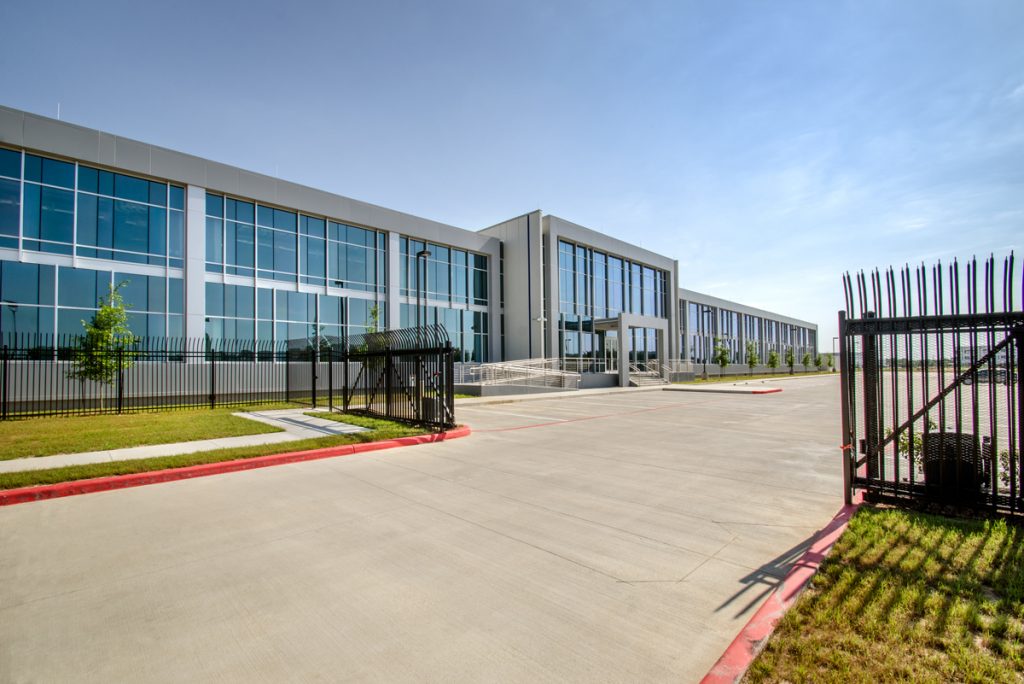 Security is conducted through layers; From the perimeter gate to the server rack you are constantly filtered from one layer to the next. On-site 24x7x365 security staff man the front desk and patrol the facility. Man traps and revolving doors with biometrics manage access into and around the site. The interior and exterior are under continuous video surveillance and recording. All visitors are logged and accounted for, while a VESDA system and zonal dual action interlocking dry-pipe fire suppression keep staff and facility safe from fire.
When your mission is truly critical compliance matters! This site is designed to meet SSAE 16 SOC I Type II, PCI DSS Sec 9 & 12, HIPAA, ISO 27001, and FISMA standards. Furthermore the facility is also designed to meet TIA-942 requirements for electrical and mechanical systems.
Our team started the build in December of 2018 once hardware landed at the ample facility docks. A totally flat design made carting heavy equipment a breeze across the 640,000 sqft campus to our caged environment. The unique design of the facility features incredibly tall ceilings with a clean room grid. Cable management trays and even power distribution can be mounted to the heavy duty grid with threaded rod. The walls of the cage provide physical protection and increase privacy.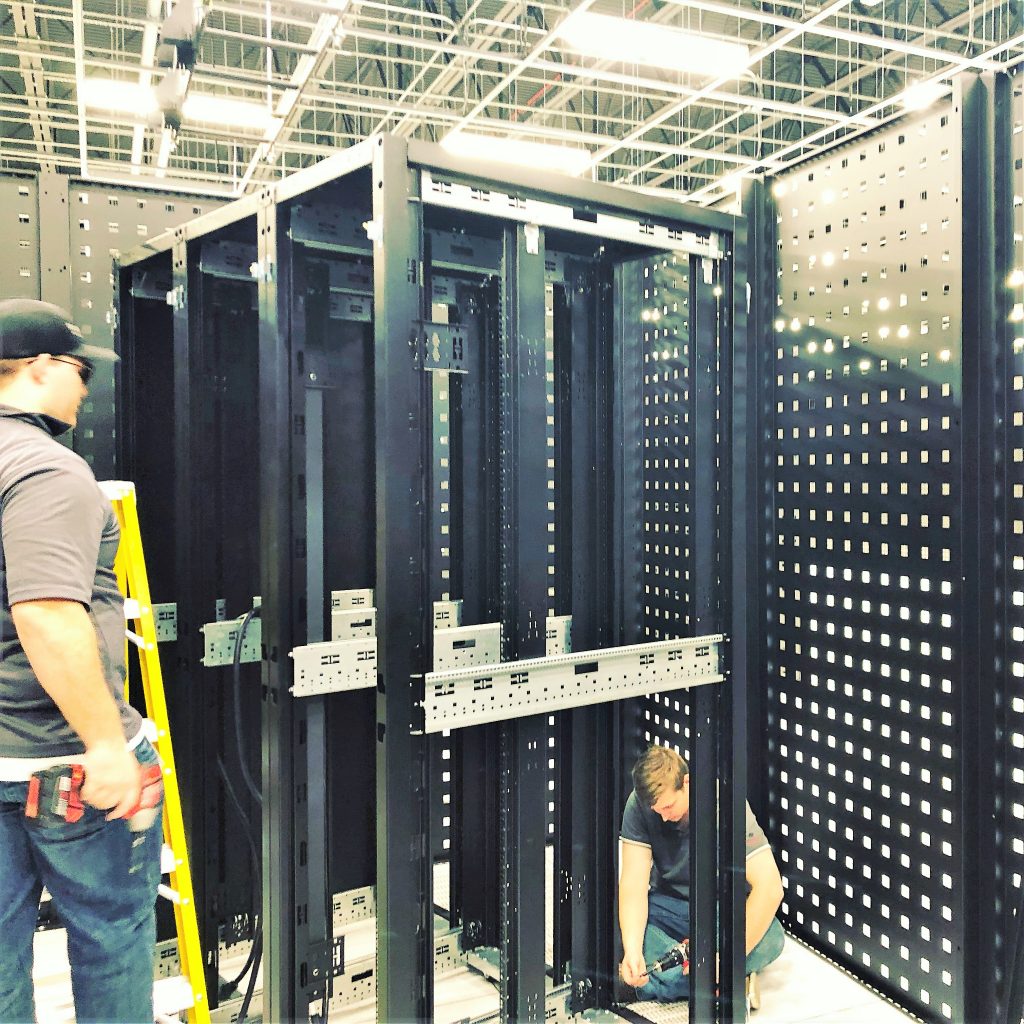 As soon as the PDUs were powered up our engineers were racking and configuring network equipment. Everyone was very eager to get the new environment provisioned, it's always very exciting to light a new site. Soon we were pinging and ready to start staging customer gear.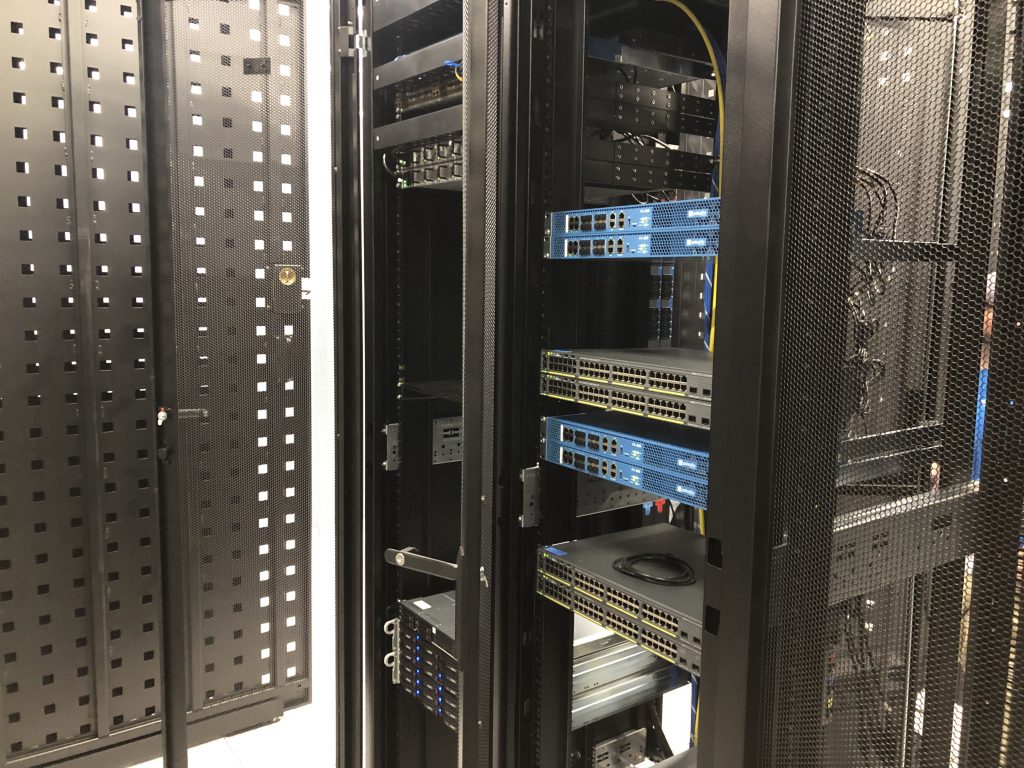 Our very talented network SMEs designed the network architecture and infrastructure. The goal is to ensure high performance, resiliency and redundancy at all layers. Our network features a mix of four carriers, redundant core switches, redundant firewalls, and ability to hand off redundant active-active 10Gbps networking straight to our customer's racks.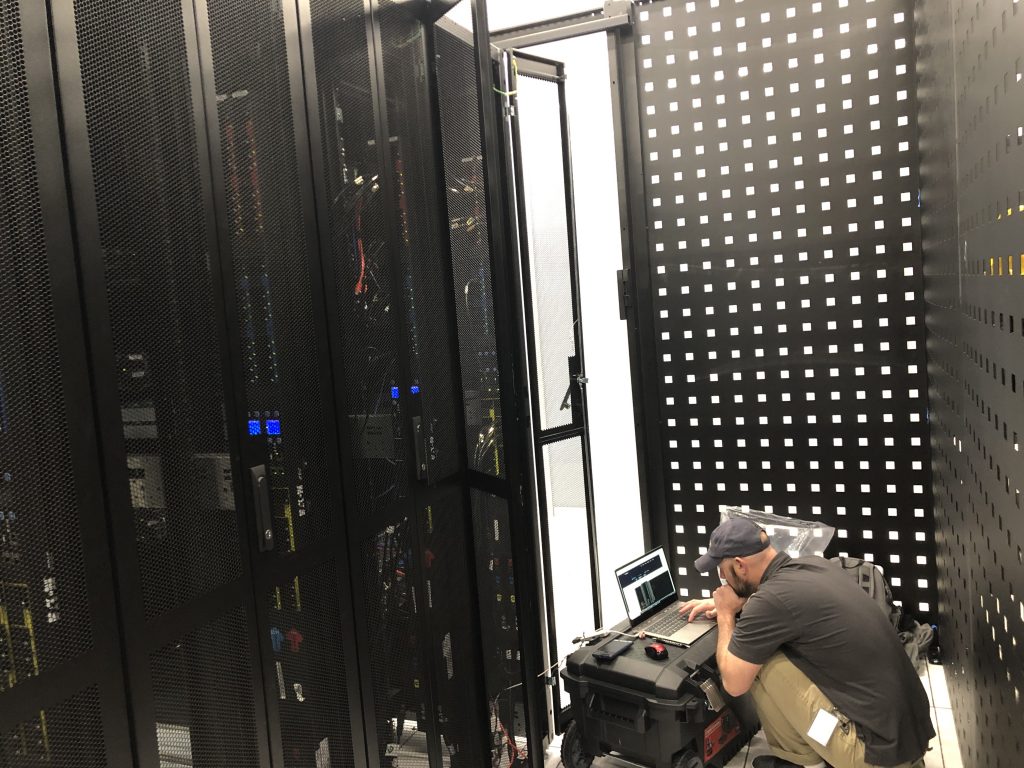 Remember to contact us via our form or reach out to sales@ianasher.com for more information!